Before we were using AnkhSVN plugin in Visual Studio, but sometimes we got unknown issues when we have multiple team members, so later we changed to VisualSVN plugin, we feels the new one is more stable.
Here is a sample which about how to add a project to SVN server using VisualSVN plugin in Visual Studio 2013.
All steps suppose you have installed VisualSVN plugin.
1: Right click the solution name in Visual Studio 2013, select "Add Solution to Subversion…":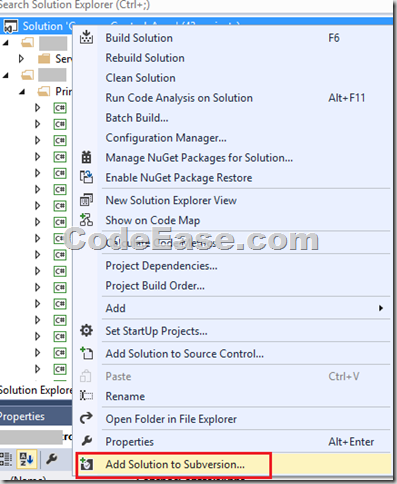 Continue reading "Using VisualSVN plugin to Add a Project on SVN Server in VS 2013"