Again Remote connect to SQL Server 2008 Express
2010-11-30
---
We installed SQL Server 2008 Express on a new Windows 7 Professional PC, and met some new stuff when we installed.
All steps, the first part you can check here. our steps almost the same as his.
But they are not enough, our remote connection was still not work. Finally we found a simple way:
All our issue's reason was just because firewall setting. Because our requirement was just for our office team members, so we just simply turned off the firewall .
1: Go to Control Panel -> System and Security -> Windows Firewall.
There are two parts of networks settings, for us, we selected "Home or Work (Private) Networks", if you want to remote connect from outside of office, you need to select "Public networks";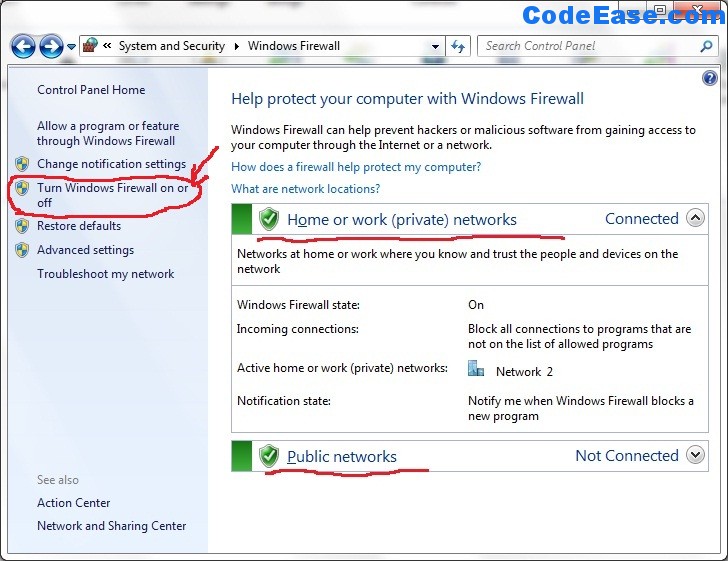 2: Select "Turn Off Windows Firewall", that is.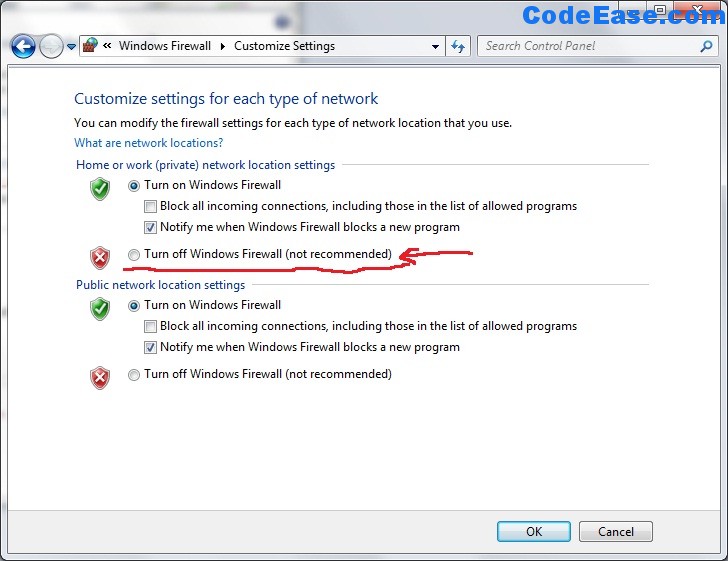 Done.